1. Binsar, Uttarakhand – Adorned with sky-kissing peaks: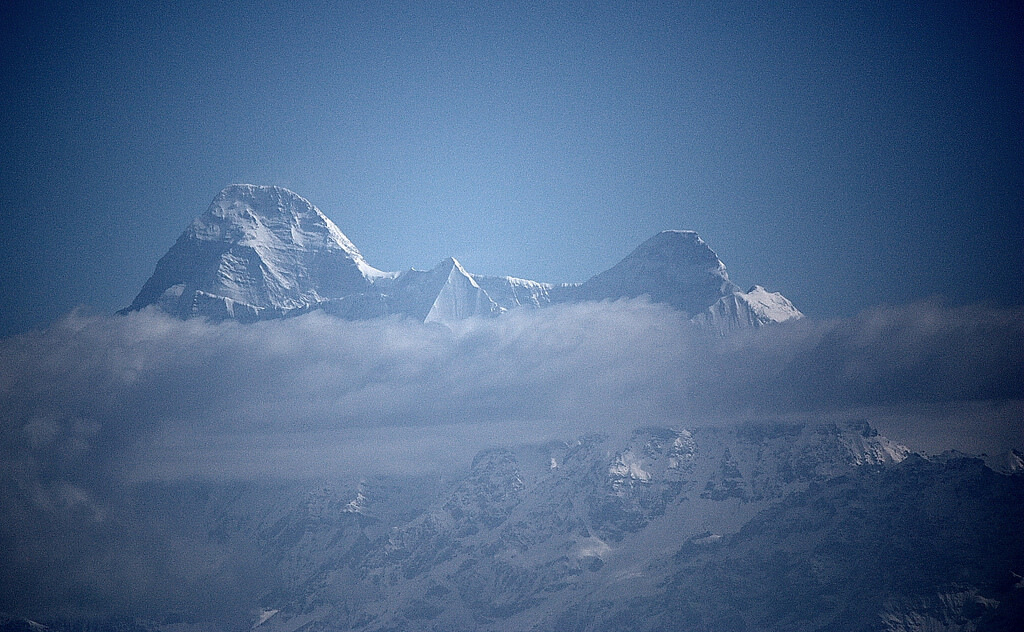 Binsar is undoubtedly one of the most spectacular places to visit in winter in India. In the lap of statuesque and breathtakingly beautiful peaks of Nanda Devi, Pachachuli, and Trishul, lies the sleepy hill town. Binsar is mainly known for the serene and dense forests of Binsar wildlife sanctuary. One can admire the panoramic view of the Himalayan peaks like Kedarnath and Nanda Devi from Zero Point in Binsar. Among the best places to visit in December in India, Binsar is every photographer's, every poet's, and every writer's dream.
Cheapest stay: Idyllic Haven (homestay) | Hotel reviews
Tariff: INR 900
2. Wayanad, Kerala – Where nature stays unperturbed:
Are you searching for some December vacation destinations in South India This green paradise rests amidst the gorgeous mountains of the Western Ghats. The history, culture, forests, food, and people, everything about Wayanad is incredibly awesome. There are plenty of trekking routes and bird watching spots that attract tourists from all over India. Wayanad is truly a heaven waiting to be discovered by nature and adventure lovers, making it one of the most gorgeous places to visit in December in India.
Cheapest stay: Wayanad Wind Resorts | Hotel reviews
Tariff: INR 700
3.  Tawang, Arunachal Pradesh – A famous yet offbeat destination to head to: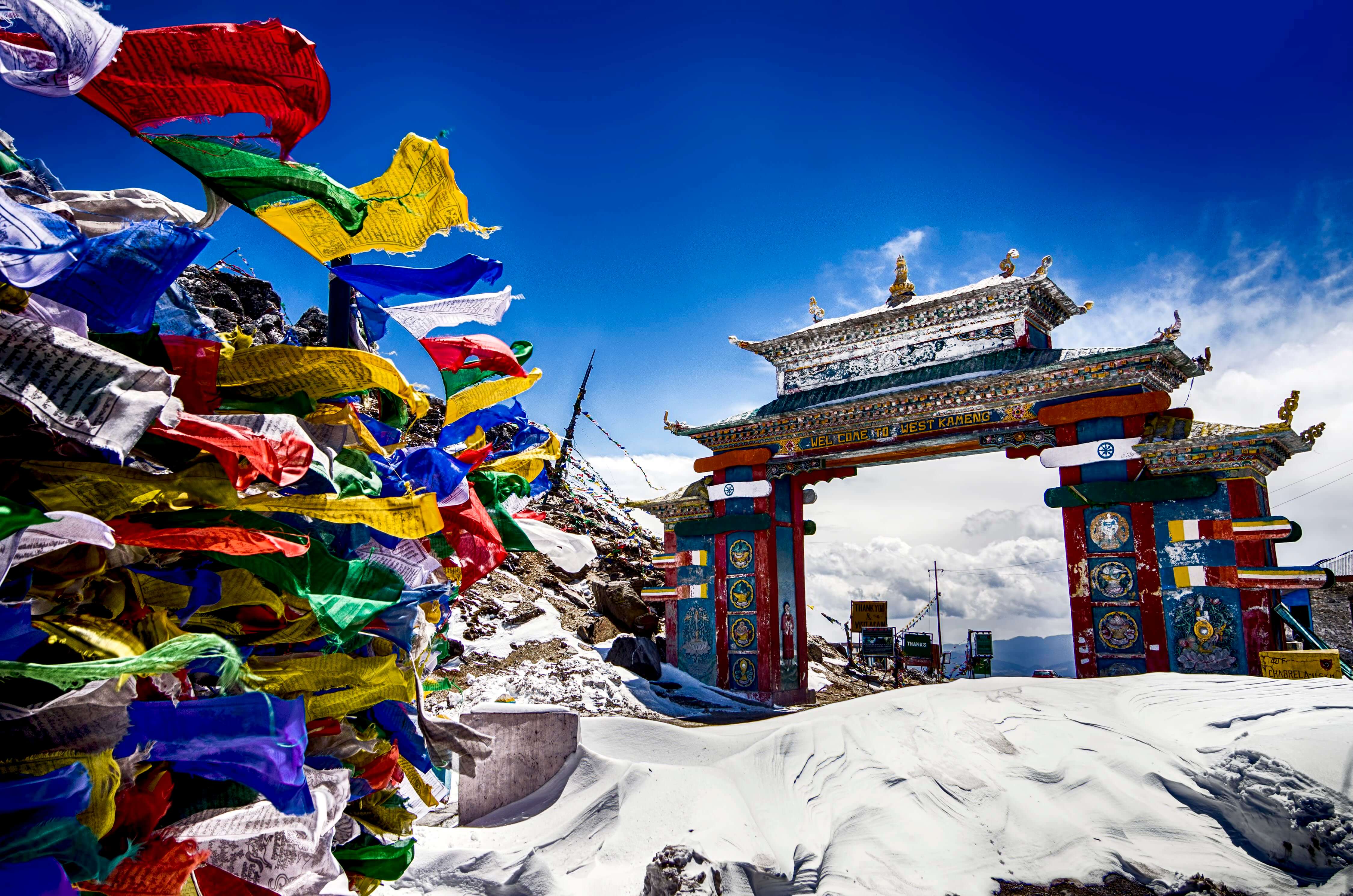 One of the most gorgeous and difficult-to-reach December vacation destinations, Tawang is a paradise for explorers and adventure enthusiasts. Untouched by commercialization, this place offers magnificent views of the snow-covered Himalayas, ancient monasteries, and valleys wrapped by colourful prayer flags. The beauty and solitude of Gudpi and Chong-Chugmi ranges, Tawang chu River and Tawang valley. Those who want to experience the fun of celebrating Torgya festival can visit Tawang in January and in February for Losar festival.
Cheapest stay: Sambala Hotel
Tariff: INR 1,000
4.  Kovalam Beach, Kerala – Catching the eyes with its lighthouse: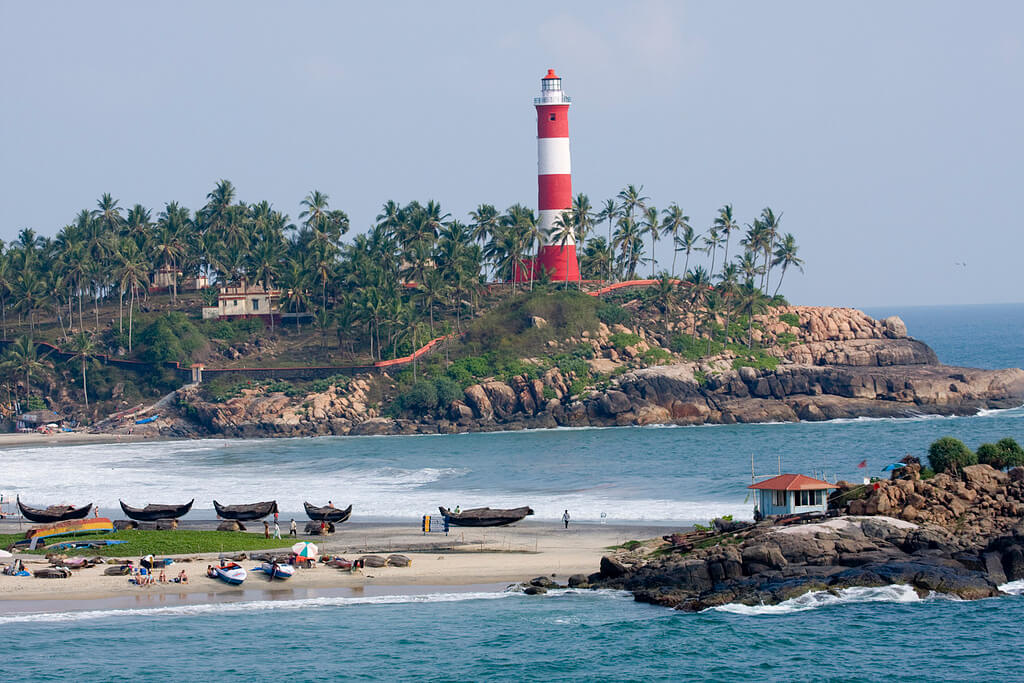 The beautiful waters of Kovalam Beach are great for swimming and trying adventure sports. About 16 km away from Kovalam, the beach is ideal for sunbathing and watching beautiful sunsets. The chilly month of December is an ideal time to visit the splendid beaches and enjoy the warm water of the Arabian Sea.
Cheapest stay: Hotel Sea View Palace | Hotel reviews
Tariff: INR 950
5. Mylapore, Chennai – Enjoying the pleasant weather: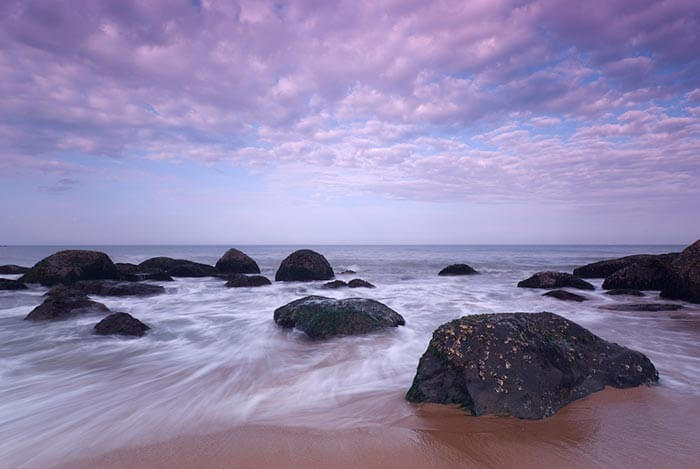 Chennai is hotter in other months, but it is one of the most popular places to visit in December in India. Sip coconut water, stroll along the longest beach of India & feel the pleasant breeze through your hair. And coconut water isn't the only beverage to quench your thirst here, Pondicherry, just 2 hours from Chennai, offers cheap booze! Spend some bugs for the love of music while traveling to Chennai. Visit Madras Music Festival and 89th Annual Conferences and Concerts.
When: Madras Music Festival from 15th December 2016 to 1st January 2017
Tickets: Book your ticket for Madras Music Festival and the concert in advance.
Cheapest Stay: R.M.C Travelers Inn| Hotel reviews
Tariff: INR 890 per night (at the time of Christmas)